The ICC Executive Council is led by the ICC Executive board which consists of the Chair of the ICC Executive Council, Chair Elect, Chair Nominee, Immediate Past Chair, General Secretary and Treasurer.
The Chair of the Executive Council serves a two-year term, acts as the liaison between intercountry committees and Rotary International, and submits an annual report to RI in July each year.
On behalf of the ICC Executive Council, the board monitors the promotion and the development of Intercountry committees.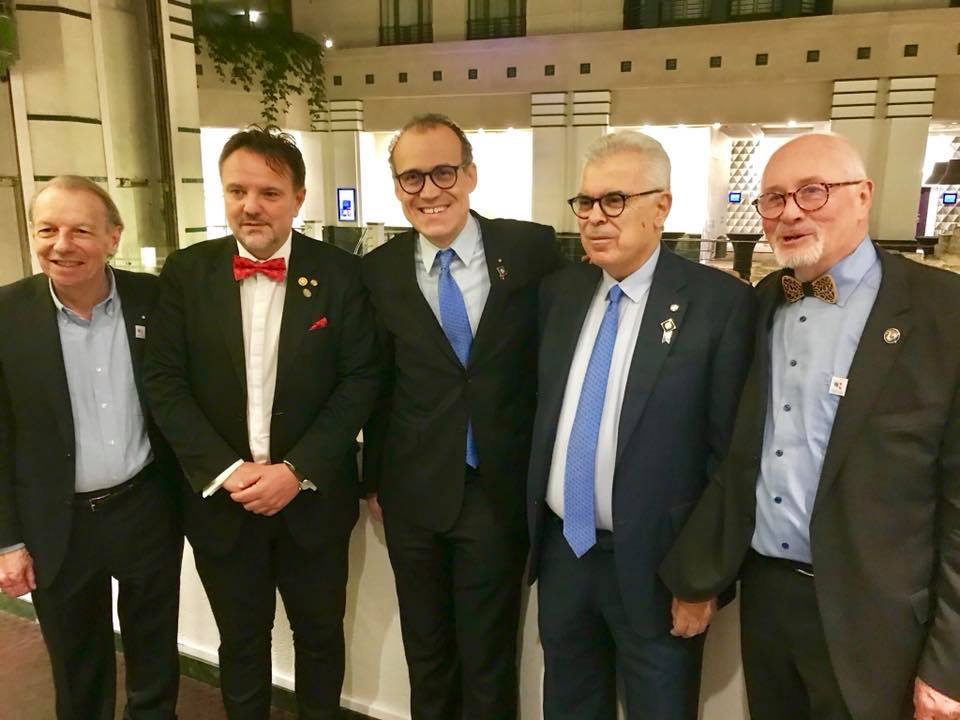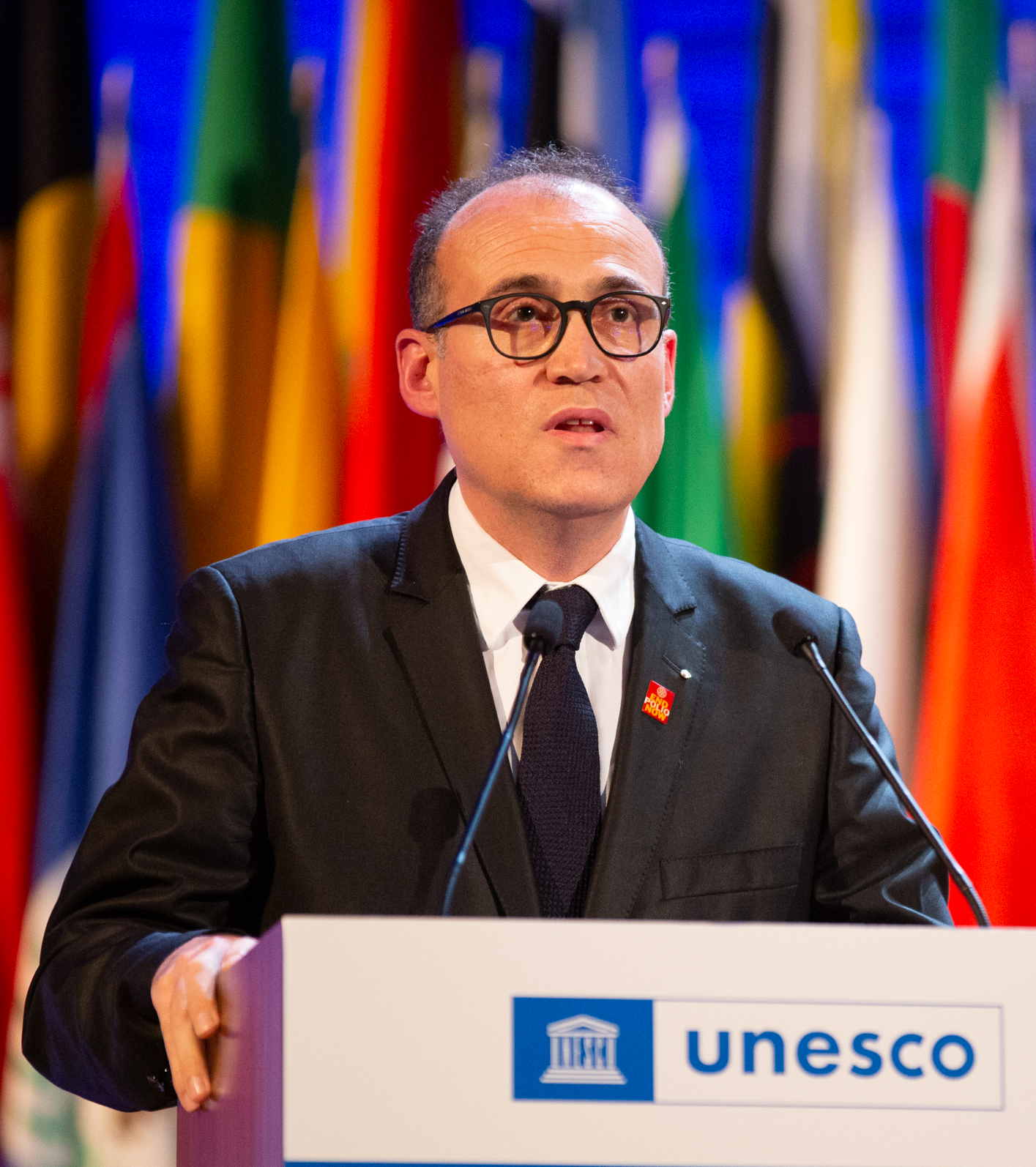 Cyril Noirtin
Chairman 2020-2022
Rotary Club of Paris Agora,
Paris, France
Cyril Noirtin is associate-CEO at ISC PARIS Business School, a higher education institution in management sciences.
A Rotary member since 2002, Cyril has served as a club President, district officer, a member of the Rotary Foundation Peace Center Committee, member of the RI Service to Young Adult Committee , the RI Rotaract Committee and Treasurer and Vice-Chair of the Rotary Inter-Country Committee Executive Council.
He is a former member and European President of Rotaract and a former participant in the Rotary Youth Exchange program.
In addition to his duty as Chairman of the ICC Executive Council, Cyril also serves Rotary International as Rotary Primary Representative to the UNESCO & the OECD and Chairman of the Rotary international Taipei Preconvention meeting organizing committee.
Cyril is a recipient of The Rotary Foundation's Service Regional Award for a Polio-Free World and a Major Donor of the Rotary Foundation.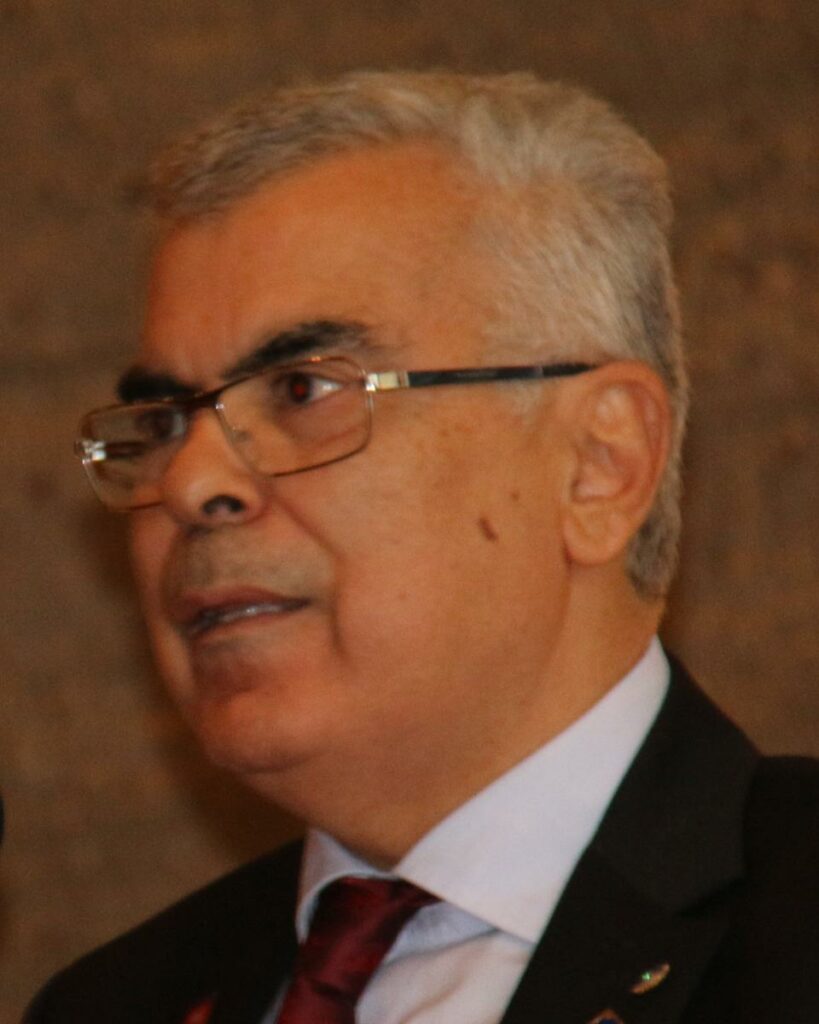 Mohamed Ghammam
Chair-elect 2020-2022
Rotary Club Sidi Bou Said,
Tunis, Tunisia
Mohamed is CEO of a hotel company and hotel owner.
A rotary member since 1990 and Founder of a new Rotary Club in 2014, Mohamed served as Club President, Governor and member of the staff of District 9010, Representative of the President of RI, Trainer, Speaker, Moderator, General Trainer, Training Leader in Gets and Institutes, Rotary conventions and Presidential Conferences, Africa Rota Chair Region 1 (214-2016), Vice President of IRL and Rotary Coordinator Zone 22 (2014-2020).
He was former ICC National Coordinator Tunisia (2013-2018) and President Nominee of ICC Executive Council (2022-2024).
Mohamed is Major Donor of the Rotary Foundation and Member of Paul Harris circle.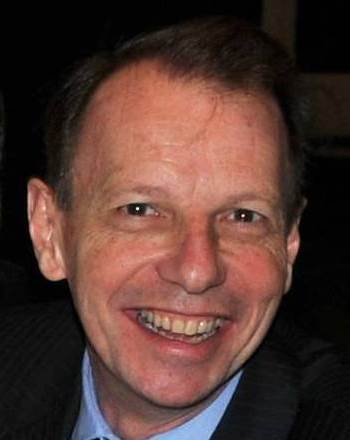 Dr. Bertrand Baranovsky
General Secretary 2020-2022
Rotary Club of Rennes,
Rennes, France
Dr. Bertrand Baranovsky is practicing as a Medical Psychiatrist.
Member of the French Association of Cognitive and Behavioral Therapy (AFTCC) and of the European College of Neuro-Psychopharmacology (ECNP).
Member of the Rotary Club Rennes since 2005, he is at the origin of the twinning of his club with RC Moscow (Russia). District Governor 2015-16.
He served as Rotary District 1650 representative to the COL, RI President Representative and has participated in many international events, Institutes and Conventions.
Currently, Bertrand serves as the District International Service Chair.
Since his induction to Rotary, he has been involved in ICCs, first as a member and then as president of the France-Russia ICC, and as National Coordinator for 2016-2020.
He is a Rotary Foundation Sustaining Member, Benefactor, Member of the Paul Harris Society and, together with his wife Genevieve, a Major Donor.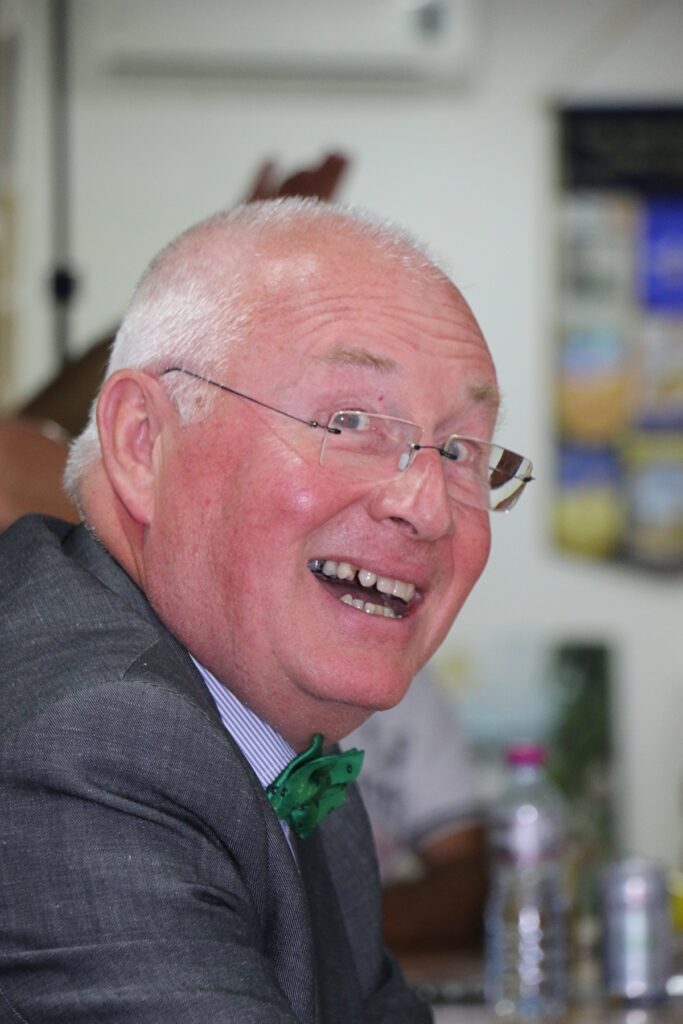 Marcel Tilkin
Treasurer
Rotary Club of Liege,
Liege, Belgium
Marcel retired from business after a career in textile care and property management.
He has been a Rotarian since 1992, after having been a Rotaractor (1966 to 1978) (President and National Secretary, co-organizer of the Liège Congress) and a members of Round Table (1979 to 1989) (President and Zone Secretary).
President of his Rotary Club in the centennial year (2004-2005), active on the District 1630 Committee since 2005, Assistant Governor, and International Committee.
ICC National Coordinator for BeLux (2010-2013 and 2016-2019), Marcel serves as the ICC Executive Council Treasurer (2018-2022).
He is an Honorary member of the Rotary Clubs of Lille, Tunis-Golfe and La Baule-Atlantique.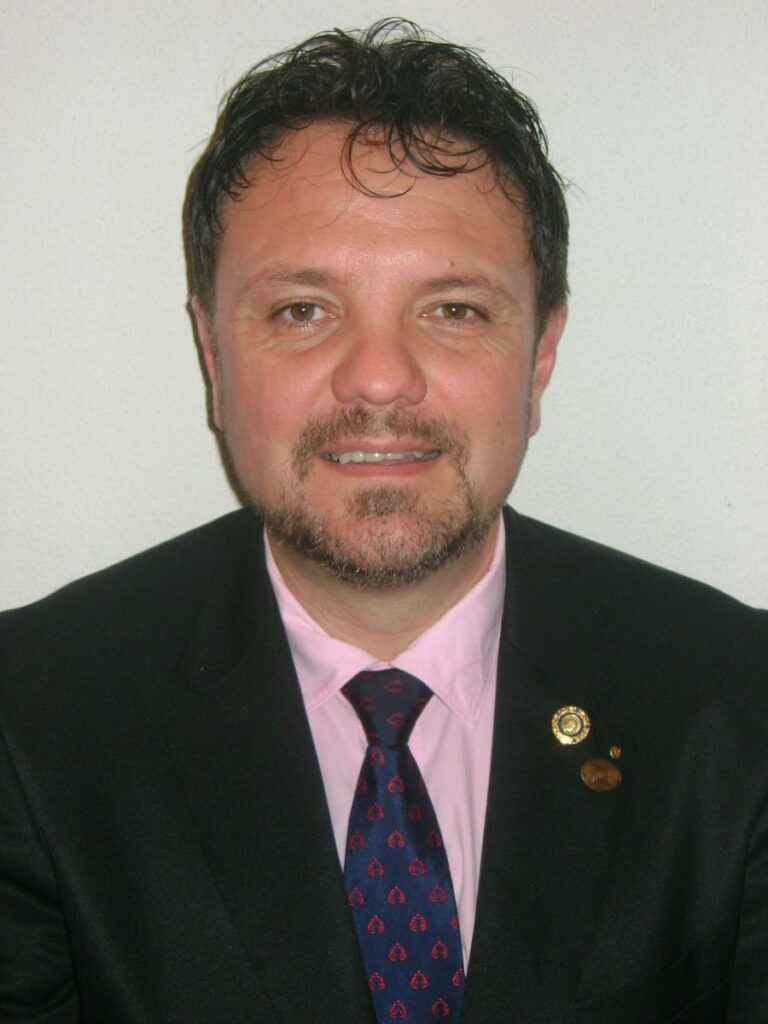 Ovidiu Cos
Immediate Past Chair
Rotary Club of Alba lulia,
Alba lulia, Romania
A rotarian since 1986, Ovidiu COS is a past district Governor 2007-2008 of District 2241.
He served RI in many capacities such as member of the Membership Development and Retention Committee 2011-2012, Rotary International Training Leader, 2018 Toronto RI Convention  Promotion Chair in  Europe /UK ,  Chair of Rotarian Action Group of Dental Volunteers 2013-2018, 2013 Lisbon Convention Promotion Team for Zone 19 ,  Sergeant –at- Arms  for International  Institute Bangkok 2012, Council on Legislation Representative 2013 , District Conference Presidential  Representative in 2017 in Lviv Ukraine , in  2012 in Maribor  Slovenia, in 2013 in Senigalia  Italy, and in 2014 Sortland Norway.   He is a past GSE Team leader , Rotary  Volunteer , and a multiple Paul Haris Fellow.
Very active in ICCs, Ovidiu served as ICC National Coordinator, Executive Council Vice Chair and chairman in 2018-2020.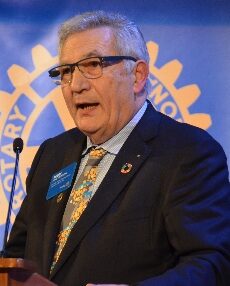 Serge Gouteyron
Honorary Chairman
Rotary Club of Valenciennes Denain aérodrome,
Valenciennes, France 
Serge retired from business after a career of CEO in distribution (wholesale, franchise and export company).
A Past Rotary Ditrict Governor (D-1670 in 2000-2001), Past Rotary International Director (2004-2006) and Vice President (2005-2006), Serge has been very active in ICCs activities. He served the Executive Council as chairman in 2007-2010, Vice chair 2004-2007, National Coordinator for France in 2001-2004 and is the founder of the ICC between France and Russia. To promote ICC Serge has organized several international conference in Antibes in 2003, in Cannes in 2008 and in 2015 at the UNESCO in Paris with the participation of the RI President where ICCs were promoted. He chaired the RI Rotary Fellowships Committee.
He has represented the RI President in over in 27 district conferences where he took the opportunity to promote the ICC Program.
Currently, Serge serves as the At large Rotary International Representative in Paris.
Serge is a recipient of the Rotary Service Above Self award, The Rotary Foundation's International Award for a Polio-Free World, a Distinguished Service Award of the Foundation and a Major Donor of the Rotary Foundation.
Read the Serge's biography on his website