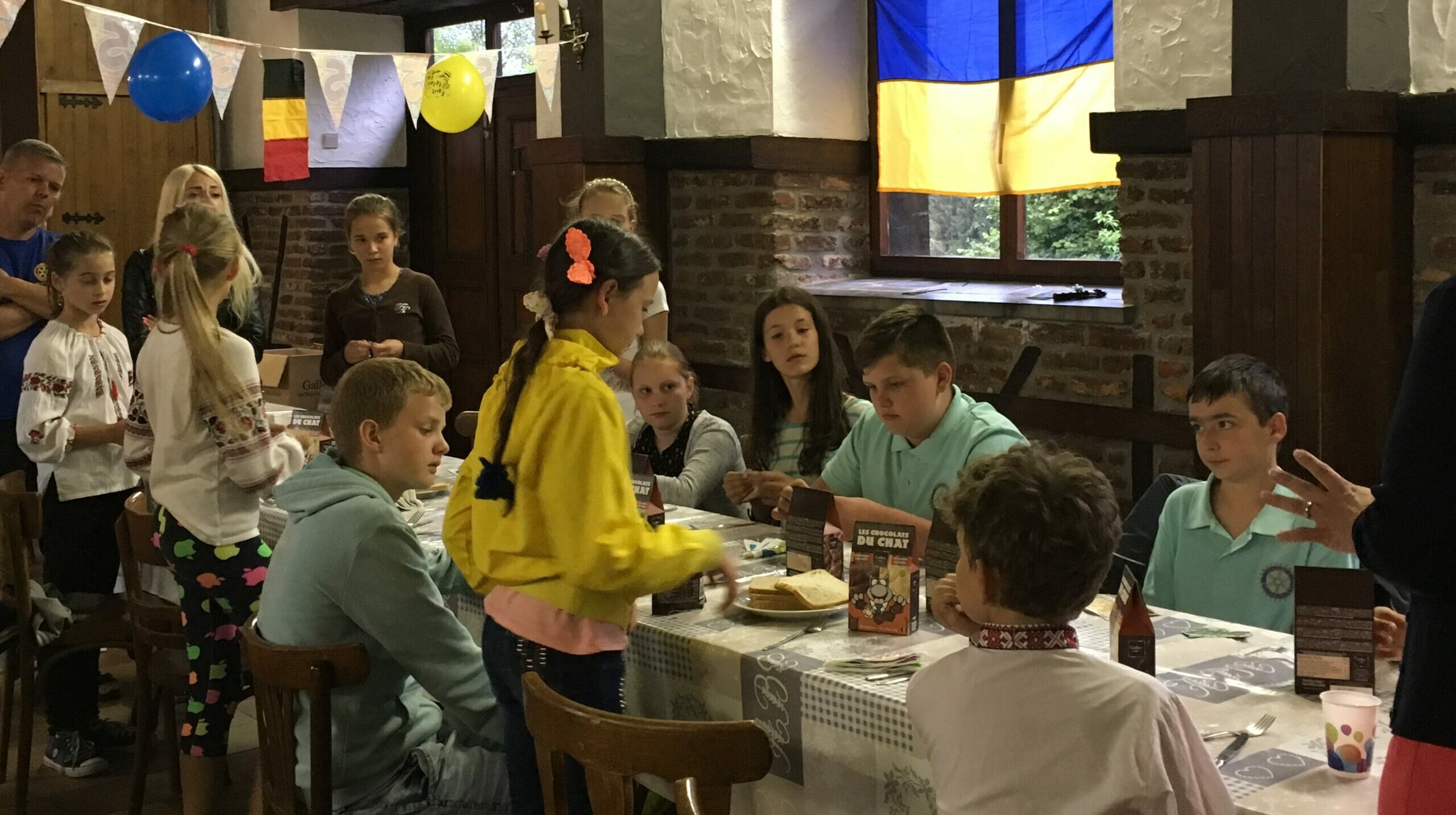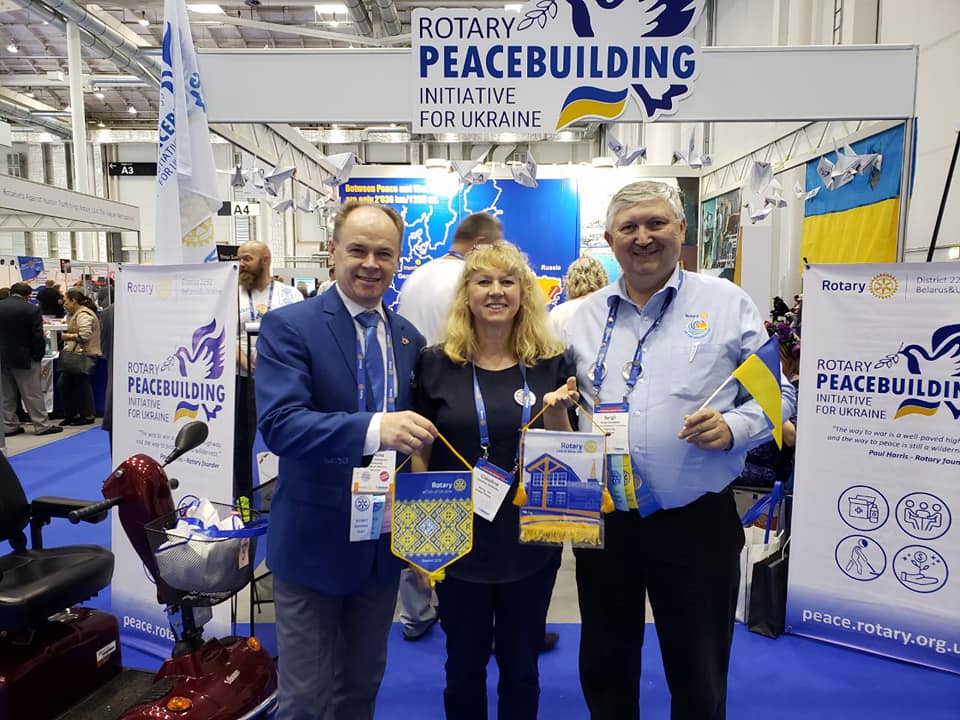 Since their inception, ICCs have been building understanding and peace among people of different origins.
With their simple structure and flexibility, they have created very strong ties between partnering countries and built a network of contacts which are an extremely valuable asset for clubs and districts.
ICCs are fulfilling one of the greatest roles Rotarians and Rotaractors can play: to be ambassadors of peace with an openness to the beliefs of others. ICCs illustrate the international character of our organization:
• They create a virtual embassy in other countries.
• They offer a natural forum for dialogue between different cultures.
• They provide concrete assistance to communities.
At this time, with a global pandemic, economic downturn, threat to world peace and to the sustainability of our environment, we have reached a crossroads facing multiple crisis. Now, more than ever, Rotarians and Rotaractors need to encircle the globe and convey their message of hope.
Past Rotary International President Maurice Duperrey said "From an international standpoint, Rotarians can make themselves the connecting link between nations."
As Rotarian, to complement all of the international aspects we cherish about our great organization, we are using our ICCs to put into practice Rotary's message and to build bridges of friendship with clubs and districts from different cultures and nations.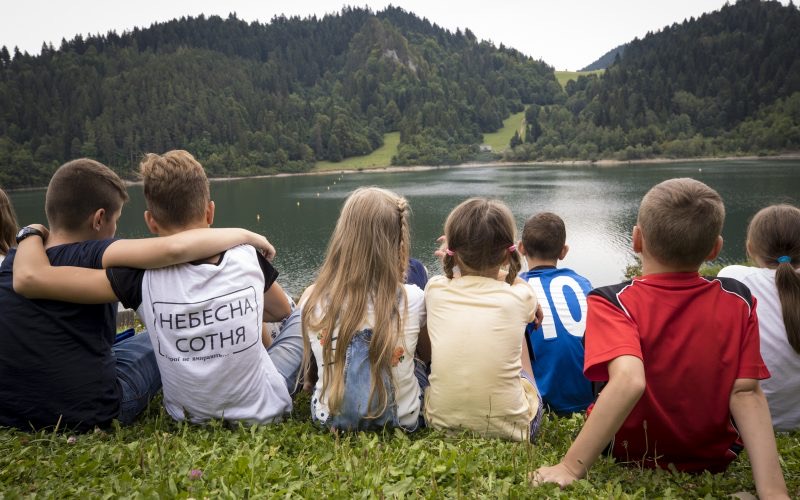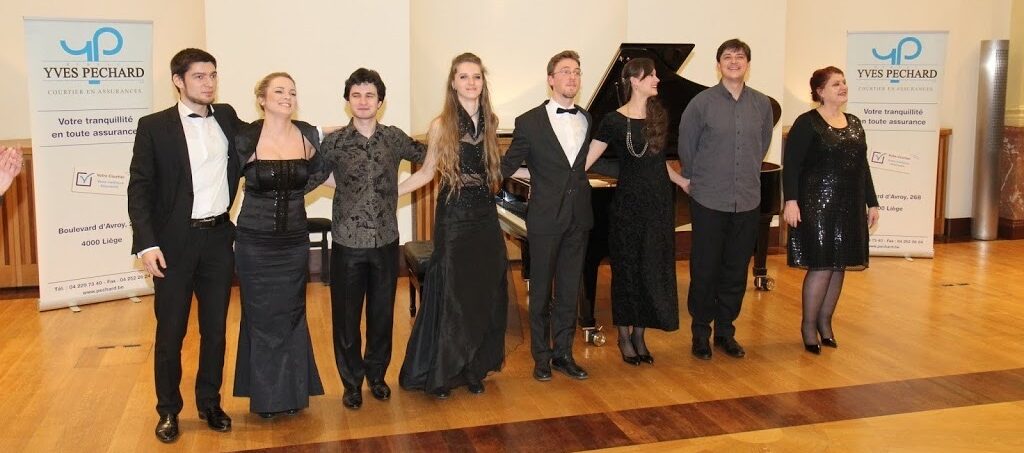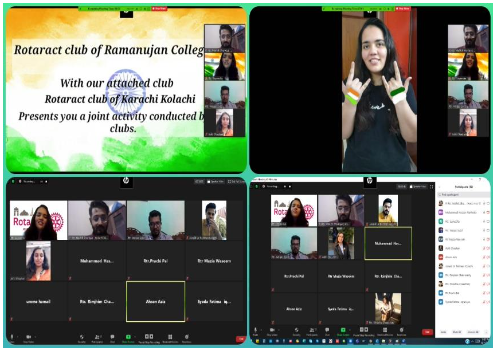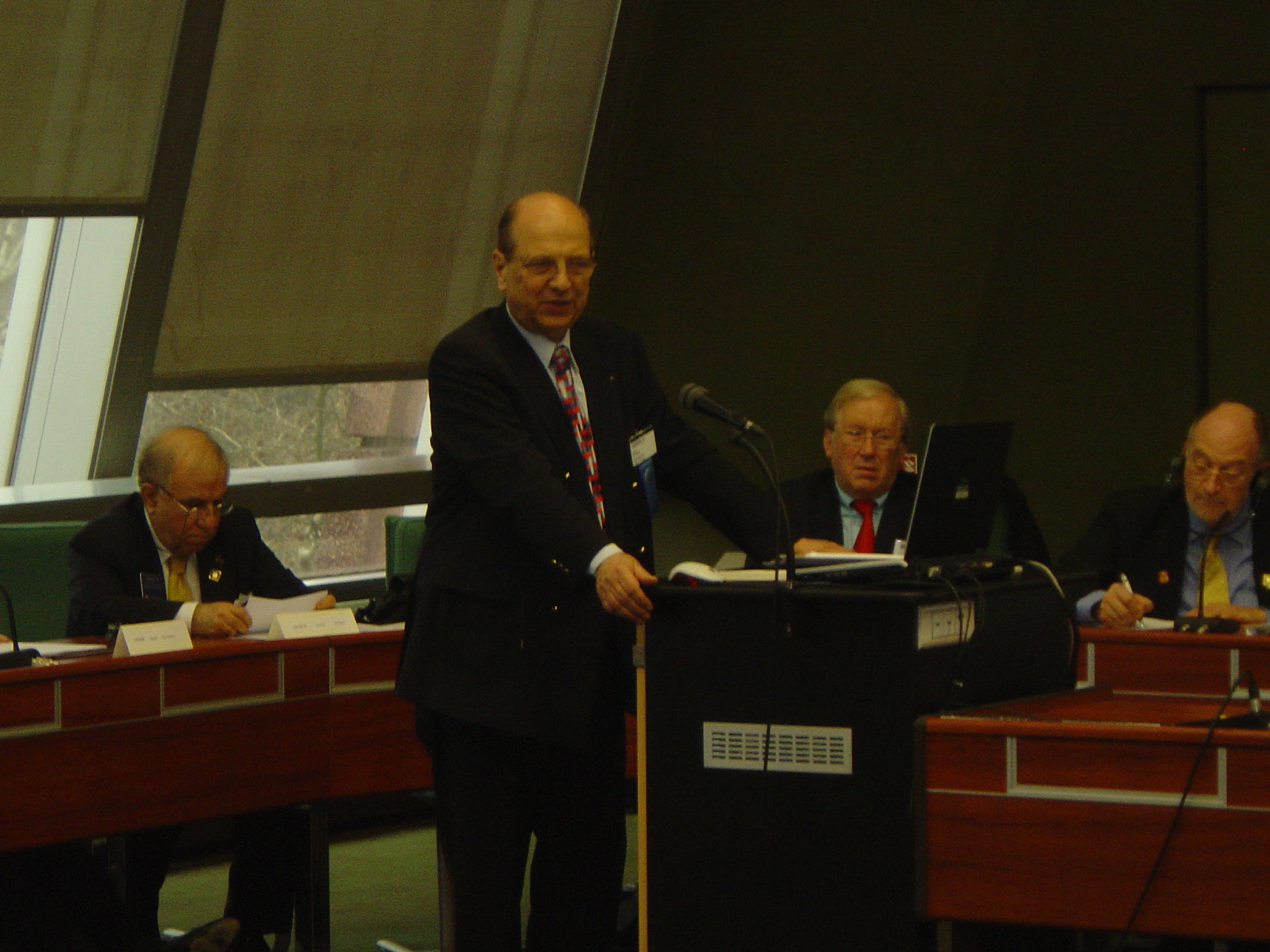 The following are some examples of Peace projects carry out or supported by ICCs.
The Poland-Ukraine Intercountry Committee organized a summer camp for children affected by the conflict in Ukraine in 2014.
In addition to activities and field trips, the campers received counseling to help deal with their feelings. ICC members raised money to pay for the travel and lodging expenses of the children and their caretakers.
On several occasions, the ICCs Belux-Ukraine and Belux-Russia have organized an international classical music concert called 'Resonance'.  This concert associate 4 promising talents of 4 young artists, one of whom was Russian and the other Ukrainian both selected and recommended by the Ukrainian and Russian sections of the ICC. The purpose was to react by seeking the opposite of a resolution of conflict by arms.
For more information on this project, visit their Web site at : https://www.resonance-icc.org/
The Intercountry Committee between India and Pakistan was chartered in 2019. This committee has been active since then in promoting contacts between Rotary and Rotaract clubs in both countries.
Recently 15 Rotaract clubs pairs were matched one from each country.
The matched pairs are having joint meetings discussing common culture, collision service projects, and discussing peace and conflict resolution.
In early 2016, Toni Polsterer, ICC Executive Council Chairman 2010-2012 and a member of the Rotary Club of Wien-Nordost, Austria worked with the intercountry committees to organize a contest for global grant projects focused on peace and conflict resolution, offering a $5,000 prize to each of the two winners: a vocational training team of women peacebuilders, and a music therapy program for young people affected by conflict.
A member of Rotary clubs in Vienna and Moscow in the 1980s, and later governor of a diverse multinational district during the heated ethnic conflict in the former Yugoslavia, Polsterer has seen firsthand how Rotary can bring people together.
Read his article on Peace is possible: lessons from war-torn Bosnia
Learn more about Polsterer's challenge to clubs on the Rotary Service Connections
 "Sometimes the best peace projects don't focus on the conflict itself but rather initiate communication and cooperation between two parties…
Experience in our district has shown that intercountry meetings and projects not only lead to better understanding between Rotarians but can also act as a catalyst for clubs within a country with a longstanding history of internal conflict."
Toni Polsterer, ICC Executive Council Chairman 2010-2012
Moving forward, I believe that the Intercountry Committees are a wonderful tool to expand peacebuilding and diplomacy between regions that have been historically impacted by conflict. If we are creative and courageous, we can use these committees to show care between people who have historically been defined by division, and in doing so we will promote the conditions that lead to peace.
"I have always been convinced that our ultimate goal in Rotary is the creation of more peaceful and resilient societies. We do this through the values that we hold, both ethical and cultural, and through the service and peacebuilding projects that we initiate. As 'people of action', we inspire others through our service to communities and to humanity. We understand that in order to achieve a more peaceful world, we must eliminate the obstacles to peace: injustice, misunderstanding, mistrust, poverty, disease, and more.
Intercountry Committees allow us to address these challenges".
Cyril Noirtin, ICC Executive Council Chairman 2020-2022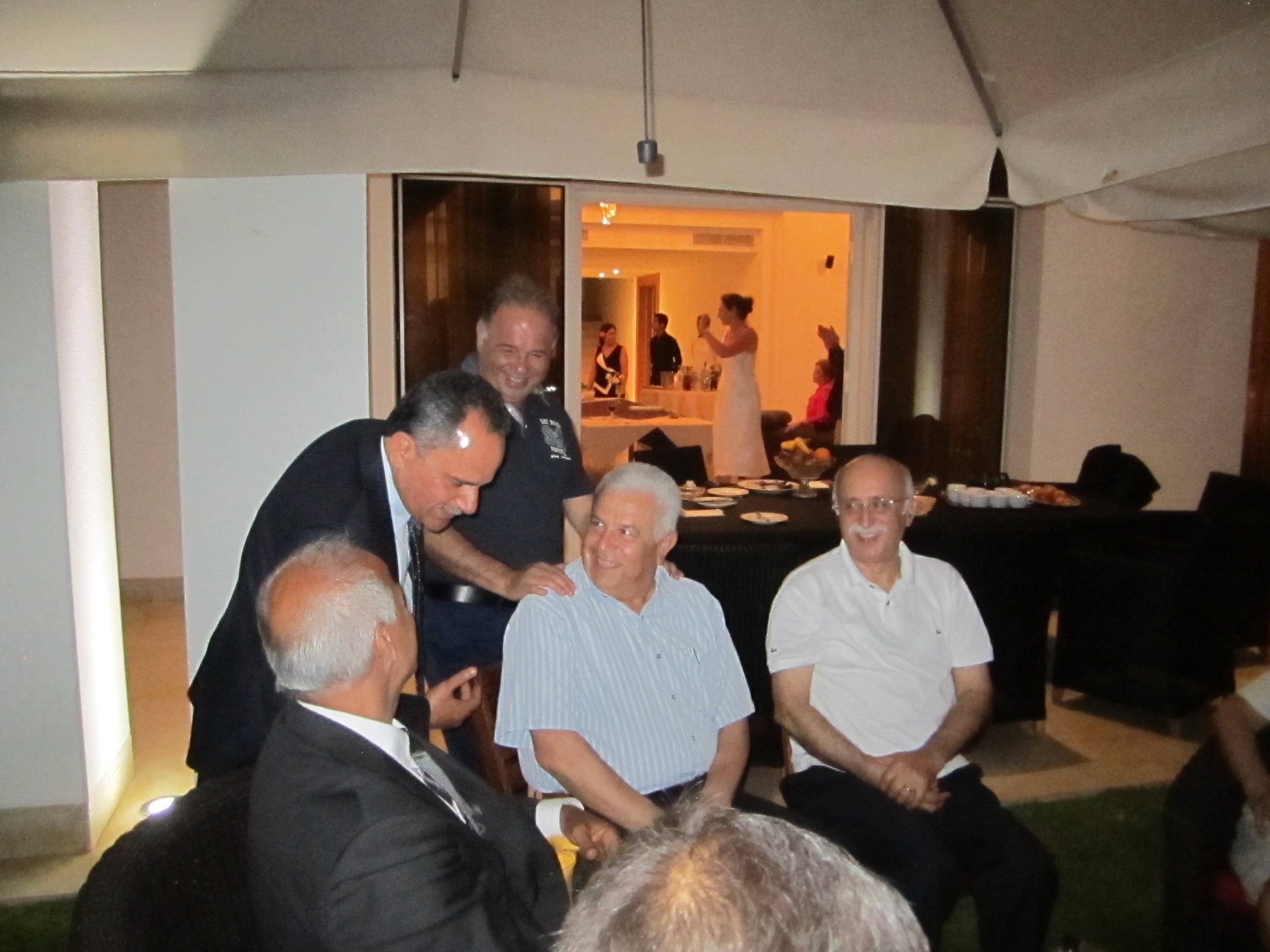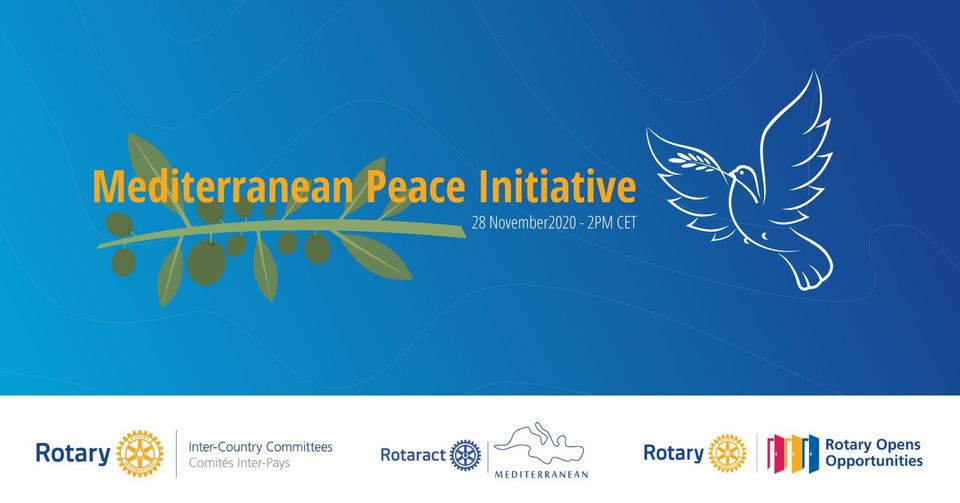 In November 2020, the ICC Executive Council partnered with the Rotaract Mediterranean MDIO to organize an online conference on the ICC "Mediterranean Peace Initiative". 
The ICC Mediterranean Peace Initiative
The Intercountry Committees is a major component of the Rotary Peace Initiative for the Mediterranean Region.
This Region is one of the most sensitive parts of our world, boiling in all kinds of disputes and conflicts throughout history. In this area, we have 16 countries, three religions practiced by different faiths, and 8 spoken languages, all in a profile of diversified cultures.
This initiative aims to build bridges between the communities around the Mediterranean and facilitate common denominators with the objective of improving the living conditions of people in the region in a peaceful environment.
The first goal is to mobilize our international network: Our capable and experienced organizational structure focused on a wide range of humanitarian services aligned with the Sustainable development Goals of the United Nations. Our active, diversified and intellectual membership are dedicated and committed to improve living conditions of people and to facilitate peace.
The second goal is to mobilize Rotarians for partnerships with the volunteers of other civil society organizations as well as state and public officers in the Mediterranean Region to develop joint service projects that address community needs.
The third goal is to facilitate communication and better understanding among the public opinion leaders of the Mediterranean Region as they work together.
The fourth goal is to involve youth and the Family of Rotary in this Peace Initiative to extend bridges of understanding to wider scales of community segments.
We beleive that his initiative will also enable us to Promote Rotary values and develop our membership as we improve the image of Rotary.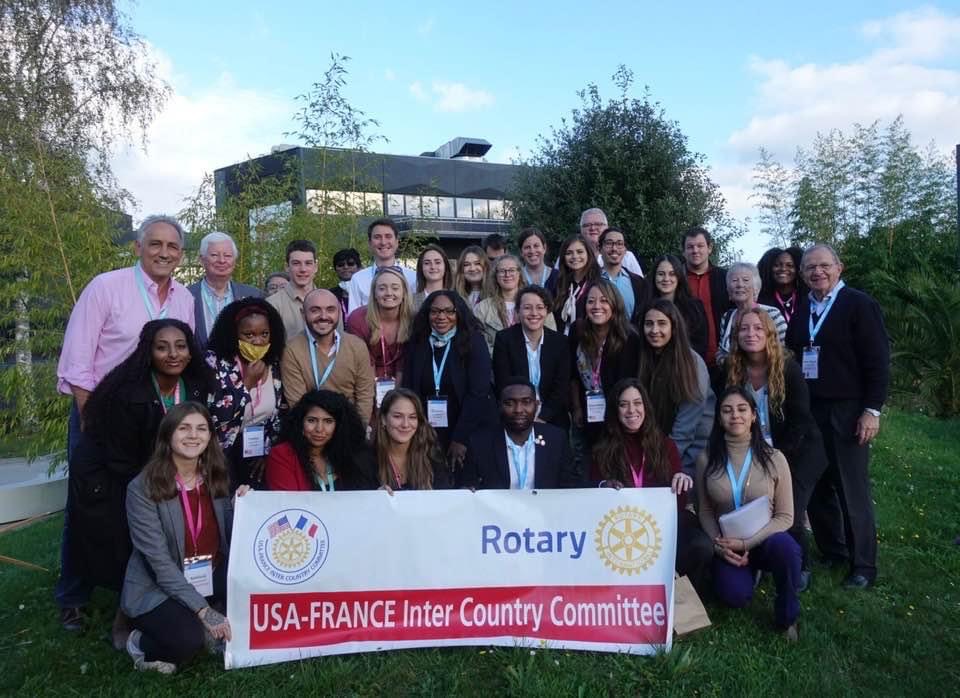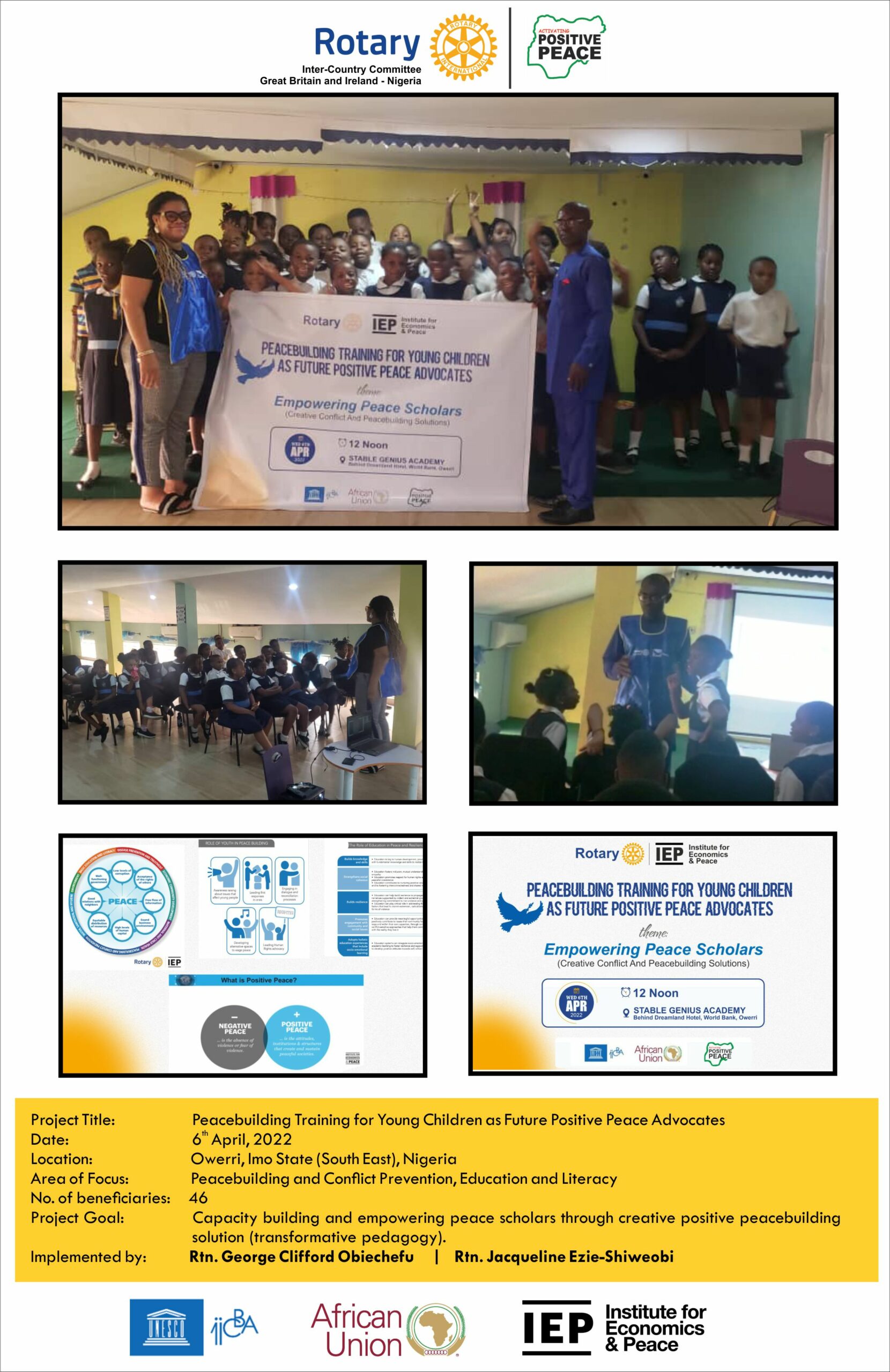 The ICC Positive Peace seminars
Rotary works with the Institute for Economics and Peace, a leader in the study of peace and conflict, to address the causes of conflict and create conditions that foster peace.
The partnership focuses on education and training about Positive Peace.
On several occasions, ICCs have team up with the IEP to co-organized a Positive Peace Seminar.
For example, the France-USA Inter-Country Committee has organized 3 peace seminars (In 2016 in Paris, 2018 in New Orleans and 2021 in Rennes). Thoses events represented what ICCs do best: mentoring young people, developing leaders, fostering intercultural dialog, and promoting peace.
The France-USA ICC solicited applications from graduate students in international affairs or diplomacy, and each national section selected students to participate in intensive workshops.
More recently, the ICC Nigeria-Great Britain and Ireland took action to deliver Positive Peace for the new generations and launched a peacebuilding network to address the root causes of violent conflicts, social unrest and reinforce the eight pillars of positive peace in Nigeria. The training aimed to develop 100 qualified Ambassadors of Positive Peace. Led by Pietro Uzochukwu Macleo, a team from UNESCO IICBA, African Union, Institute for Economics and Peace (IEP), and with support from the Government of Japan, delivered detailed training sessions. 500 participants benefited from the capacity-building program, and 110 qualified as Positive Peace Ambassadors.
Already these Positive Peace Ambassadors are having a multiplier effect, further teaching the concepts of Positive Peace in communities, especially to the young generation at school and young adults.
The Nigeria – Great Britain and Ireland ICC having enabled this as its first project, plans to continue taking action annually to gradually increase the number of trained Positive Peace Ambassadors across this nation of over 200 million people.
"We have not laughed much until now. We need to smile, laugh, communicate, and bring barriers down and, then, we will be on the road to peace."
Arthur Bowden, Past ICC Executive Council General Secretary