ICCs relationship with Rotary International
Intercountry committees are recognized by Rotary International as multidistrict activities and organizations.
As our world becomes increasingly interconnected and as our members' international interests grow, the Rotary International Board of Directors reaffirmed, in the policies governing Intercountry Committees, the important function of ICCs to create bridges, foster peace, and facilitate cooperation between diverse cultures and nations.
In support of Rotary's strategic priorities to enhance participant engagement and increase our ability to adapt, the RI Board approved numerous policy changes that will promote greater participation in Intercountry Committees.
These changes include:
Streamlining the ICC governance structure to align with Rotary's existing leadership structure;
Recognizing the formation of ICCs at both the national and subnational levels, at the approval of the participating districts' governors;
Clarifying the role of the Executive Council as a resource to promote ICCs, maintain a database of existing ICCs, and guide districts who seek support with forming new ICCs.
The Rotary International ICC policies is included on the Chapter III, Article 21 of the RI Code of Policies.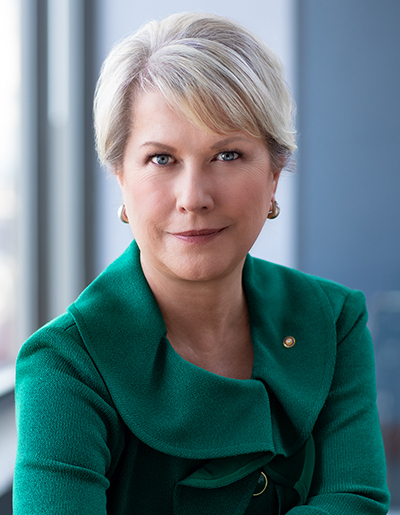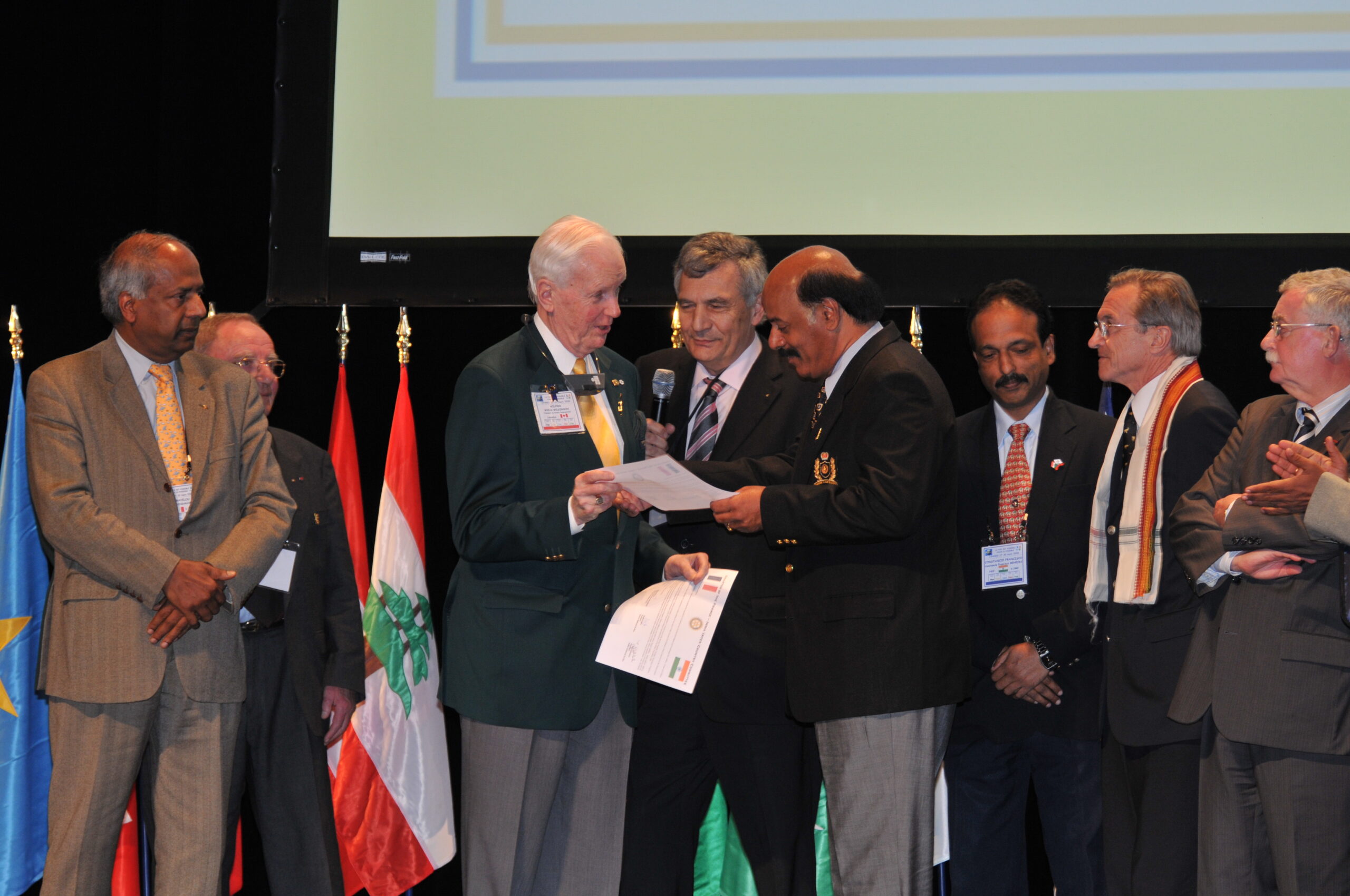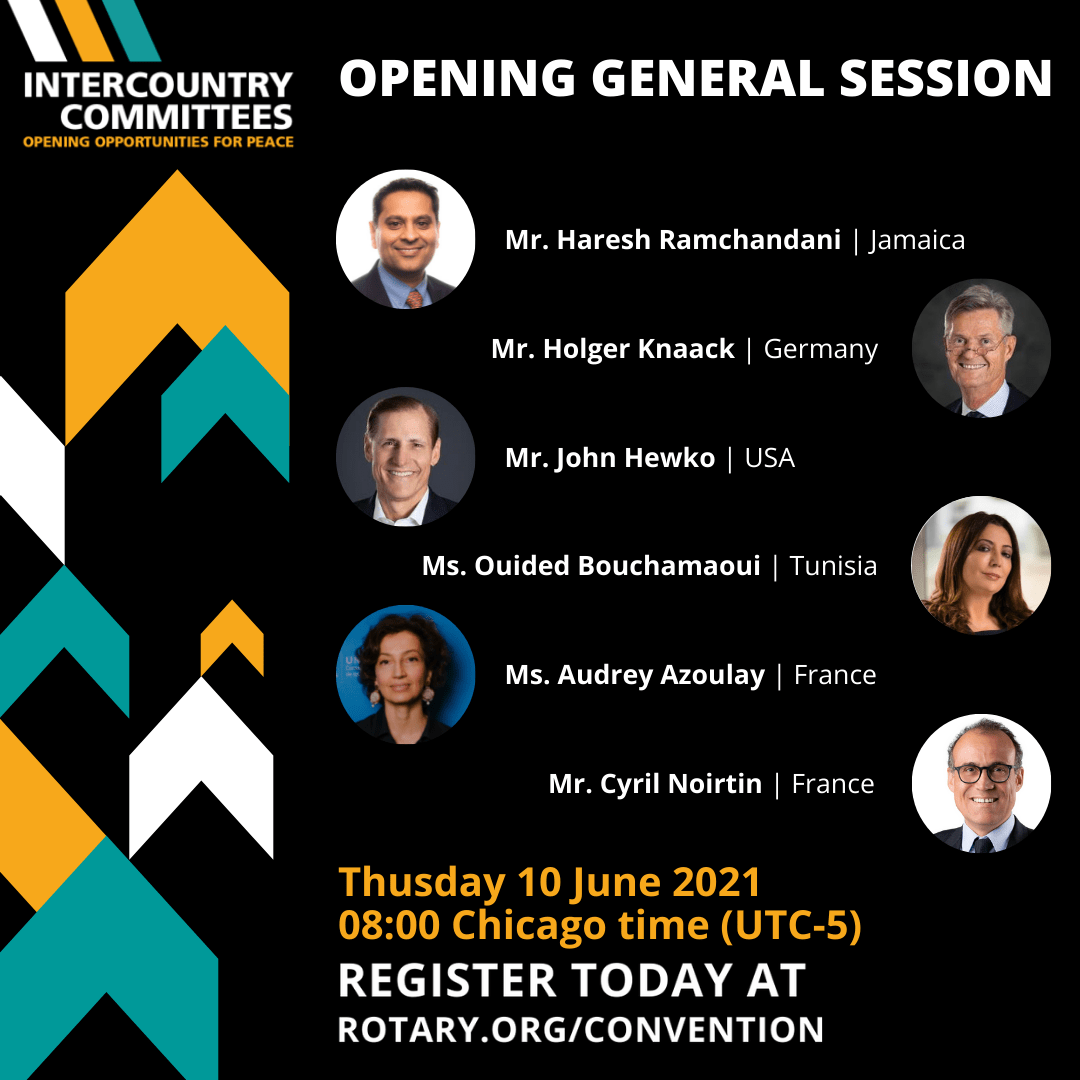 If the Intercountry Committees did not exist, they would have to be invented
In the years that followed the creation of ICCs, this initiative received the support of Rotary International especially by the holding of conferences in Strasbourg, with the participation of the President of Rotary International (Frank Spain – Nitish Laharay – CDH Tenestra – Richard Evans – Bill Carter – Jack Davis – Mac Caffarey and Mat Capparas).
In the recent years, international events focusing on ICCs with the participation of Rotary International President include, the 2003 Presidential conference in Antibes-Juan les Pins with RI President Jonathan Majiyagbe, The 2008 "Peace is possible" Presidential Conference in Cannes with RI President Wilfrid J Wilkinson, the 2012 "Rotary Global Peace Forum" in Berlin with RI President Sakuji Tanaka, the 2015 Rotary Day at UNESCO with theme "Building Peace with Rotary and UNESCO : Inter-Country Committees Peace Initiative" with RI President Gary Huang.
In June 2021, at the initiative of 2020-2021 Rotary International President Holger Knaack, a preconvention event to highlight the work of intercountry committees was organized during the RI Convention.
With the theme, "Intercountry Committees: Opening Opportunities for Peace", the conference which took place on Thursday and Friday, 10-11 June 2021 featured inspiring speakers (Ms Ouided Bouchamaoui, 2015 Nobel Peace Prize Laureate and Ms Audrey Azoulay, Director-General of UNESCO), practical breakout sessions, and networking opportunities to help participants learn about starting an intercountry committee or expand existing relationship while being part of a network of international goodwill and service.
The Board of Directors have recognized on several occasions the importance of existing ICCs and have encourage the creation of new committees in all areas of the world.
The Board have advised club international service committees and those planning international conventions, institutes, conference, presidential celebrations, district conferences and assemblies, and president-elect training seminars to club international committees to include information on ICCs in their programs (RI Board Meeting November 2004)
Establishing an Intercountry Committee in no way implies legal, financial or other obligation or responsibility on the part of RI, or any district or club. An Intercountry Committee may not act on behalf of RI, or represent or imply that it has authority to act on behalf of RI. An Intercountry Committee is not an agency of RI. Intercountry Committees must be self-sustaining financially, administratively, and otherwise. Intercountry Committees may not exist or function in any country in violation of the laws of such country. (October 2019 Mtg., Bd. Dec. 45)
Intercountry Committees shall function without financial support from Rotary International.
The chairperson of the ICC executive council acts as the liaison between intercountry committees and Rotary International and submits an annual report to RI in July each year.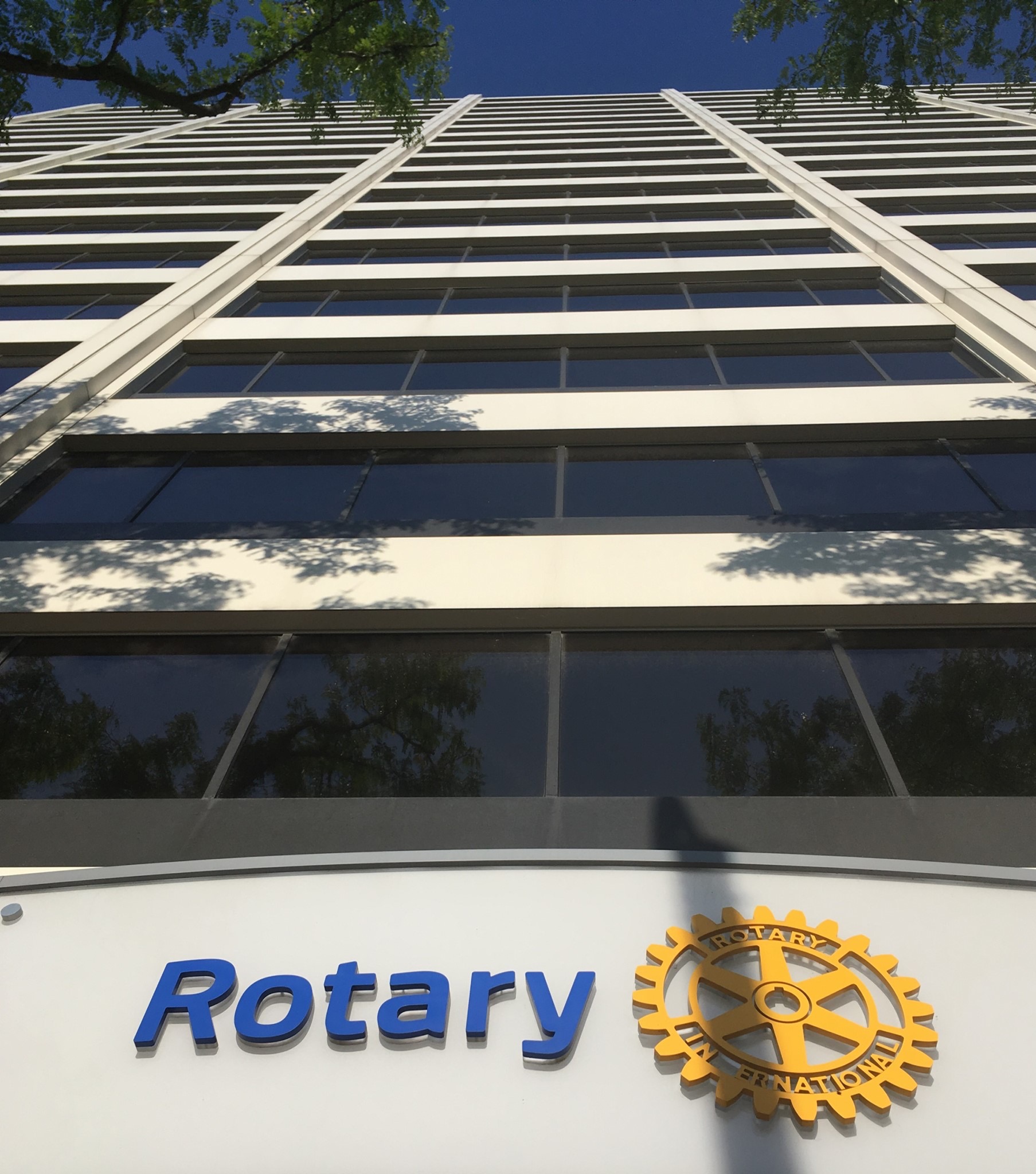 The Rotary International Board recommends that RI maintain documentation at its offices that serves to build awareness of ICCs. (RI Board Meeting November 2004)
The Rotary International secretariat at Rotary International World Headquarters, support the works of Rotary volunteers.
The programs and grants division supports The Rotary Foundation's grant-making and associated partnerships, as well as Rotary youth programs, service and project partnerships, member engagement tools, Rotary Fellowships, Rotarian Action Groups and Intercountry Committees.