Structure, mission and organization
of ICCs
International service is a high priority for Rotary — it supports all of our strategic priorities and is an Avenue of Service that promotes international understanding, goodwill, and peace.
Intercountry committees (ICCs) promote relationships between groups of two or more districts in more than one country that are committed to working together to promote peace and friendship and strengthens relationships between countries.
ICCs advance intercultural understanding among the people of various nations, foster stronger ties between members, clubs, and districts from different countries, and establish networks across borders, continents, and oceans.
Today, more than 400 ICC sections all over the world provide significant support to all programs of Rotary and its Foundation. They help increase the effectiveness of the international service in our seven area of focus.
While only districts may form and join intercountry committees, individual Rotarians, their partners, Rotaractors, and Rotary and Rotaract clubs may participate in their activities. By representing their country, members of an individual ICC, are individual ambassadors of peace.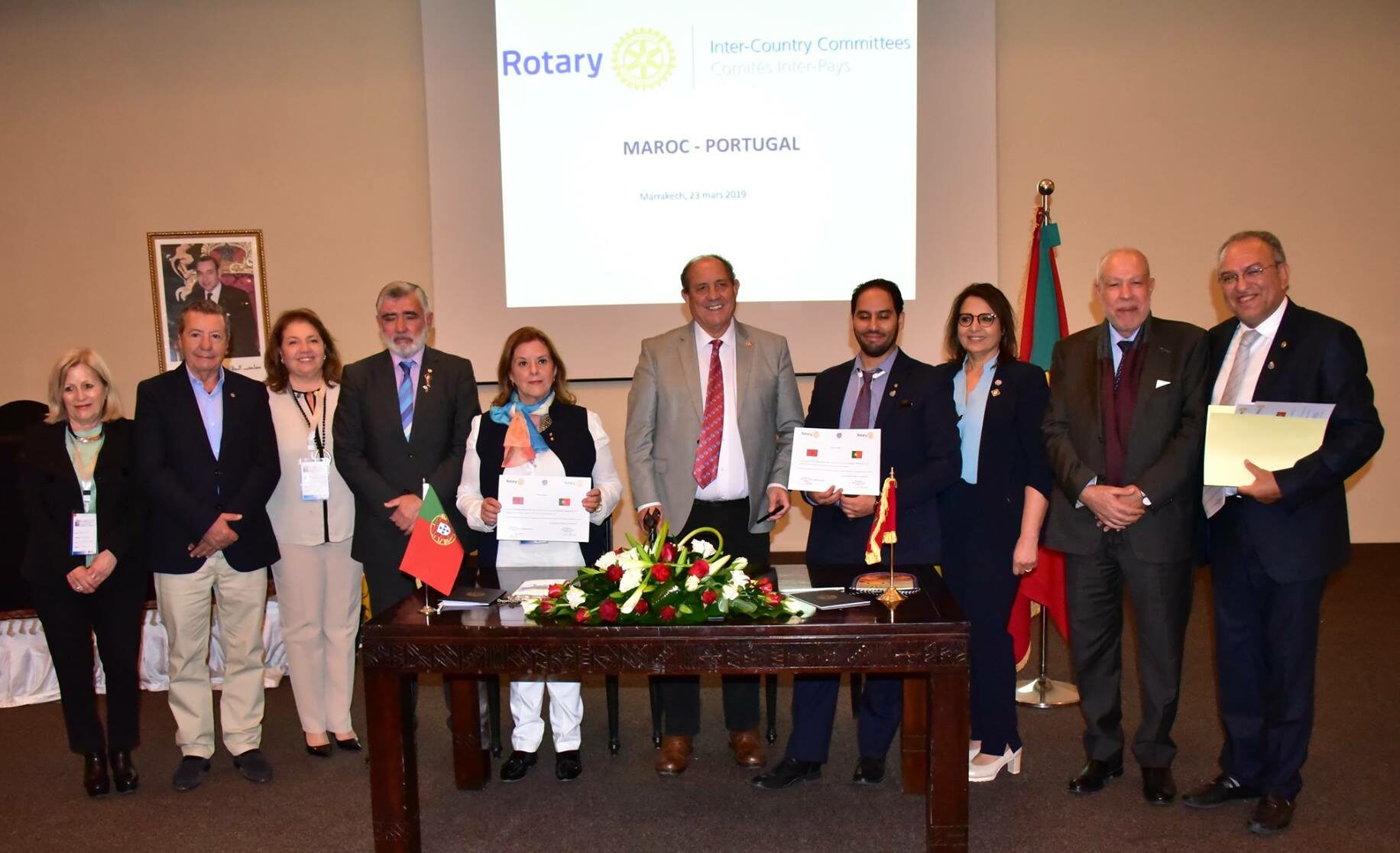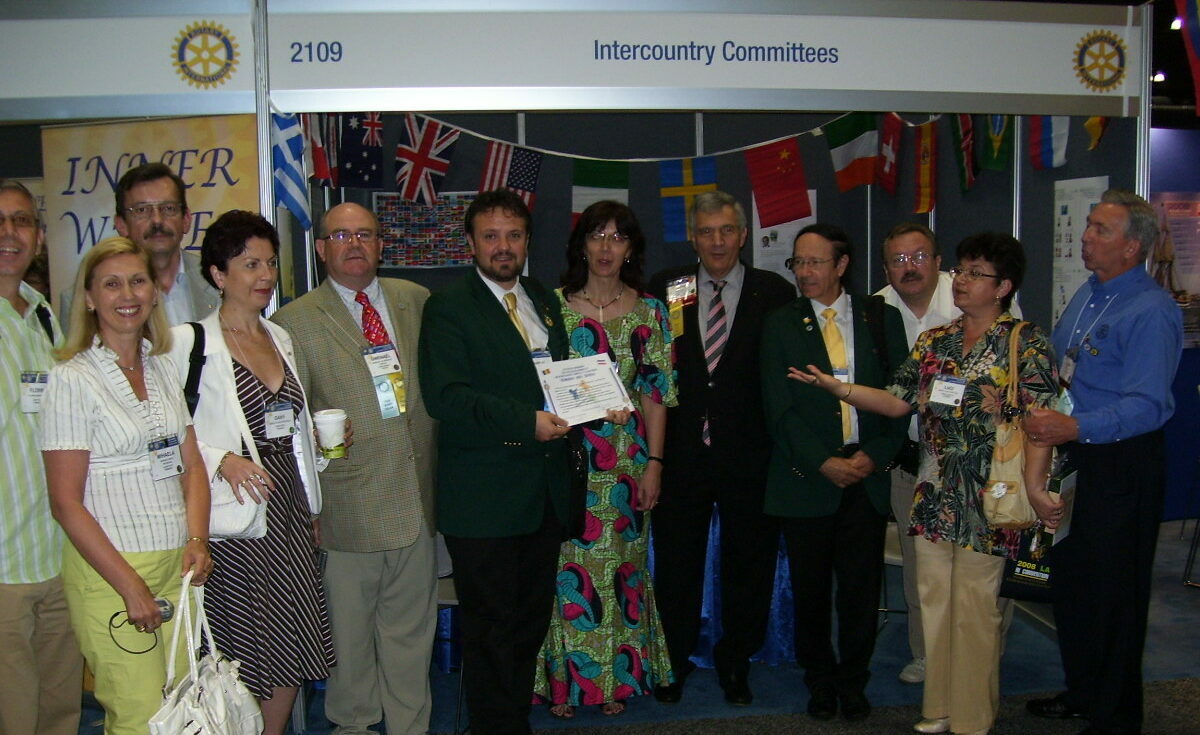 Mission of Intercountry Committees
To promote peace and international understanding while improving cross-cultural awareness, engaging diversities, and bridging communities.
Purpose and Activities of Intercountry Committees
The purpose of an Intercountry Committee is to connect people of two or more different Countries to
increase international understanding and goodwill by encouraging Rotarians and Rotaractors to visit each other's countries and homes;
to strengthen friendships by encouraging clubs or districts to link with clubs or districts in other countries in carrying out international projects.
ICCs provide significant support to the programs and the activities of Rotary international. Their actions are mainly in line with the "Promoting peace" area of focus.
ICC being a unique and original program, is bound to identify all special activities that go beyond traditional RI programs, by enhancing the contribution to peace and understanding.
As our world becomes increasingly interconnected and as our members' international interests grow, new needs and opportunities arise to increase ou understanding and appreciation of other culture.
Intercountry committees help facilitate the strengthening of social, economic, political, and cultural relations. During times or dynamic change and sweeping reform the strengthening of these relations is needed. Intercountry committees also present a mechanism for the efficient promotion of peace between countries.
Recommended activities for Intercountry Committee participants include, but are not limited to: visiting each other's countries and homes, strengthening friendships and projects so formed by encouraging clubs and districts to connect with clubs and districts in other countries to:
develop a sister or twin club network between participating countries
conduct Friendship Exchanges between the two countries
collaborate on or carry out cross-cultural projects
initiate or carry out International Service projects
initiate or carry out Vocational Service projects
exchange best practices for sponsoring new clubs
The Rotarians working in an ICC keep an open ear to the needs of the country, bringing along with them their unique professional experience. As they share their expertise, their ideal of service becomes contagious, just as with the Rotary Volunteers.
With their simple structure and flexibility, ICCs have created very strong ties between partnering countries and built a network of contacts which are an extremely valuable asset for clubs and districts.
ICCs add value in situations such as:
if initiative or project is defined in one country, technical expertise and finance may come from other countries (Classic example of potential involvement of ICCs)
a substantial number of Rotarians (and their Clubs) in each of the Countries, are involved
securing continuity in developing long term effective and positive relations: follow up programs and projects, always open to new ideas
Rotarians with experience of operating in the other country
Rotarians from each of the countries have an opportunity to work together and get to know and better understand each other
Availability and knowledge to give presentations about the other country when needed.
Although the work of an Intercountry Committee may vary over time, it is always the same idea that guides it: the desire to build direct, personal relations between Rotarians and Rotaractors from two different countries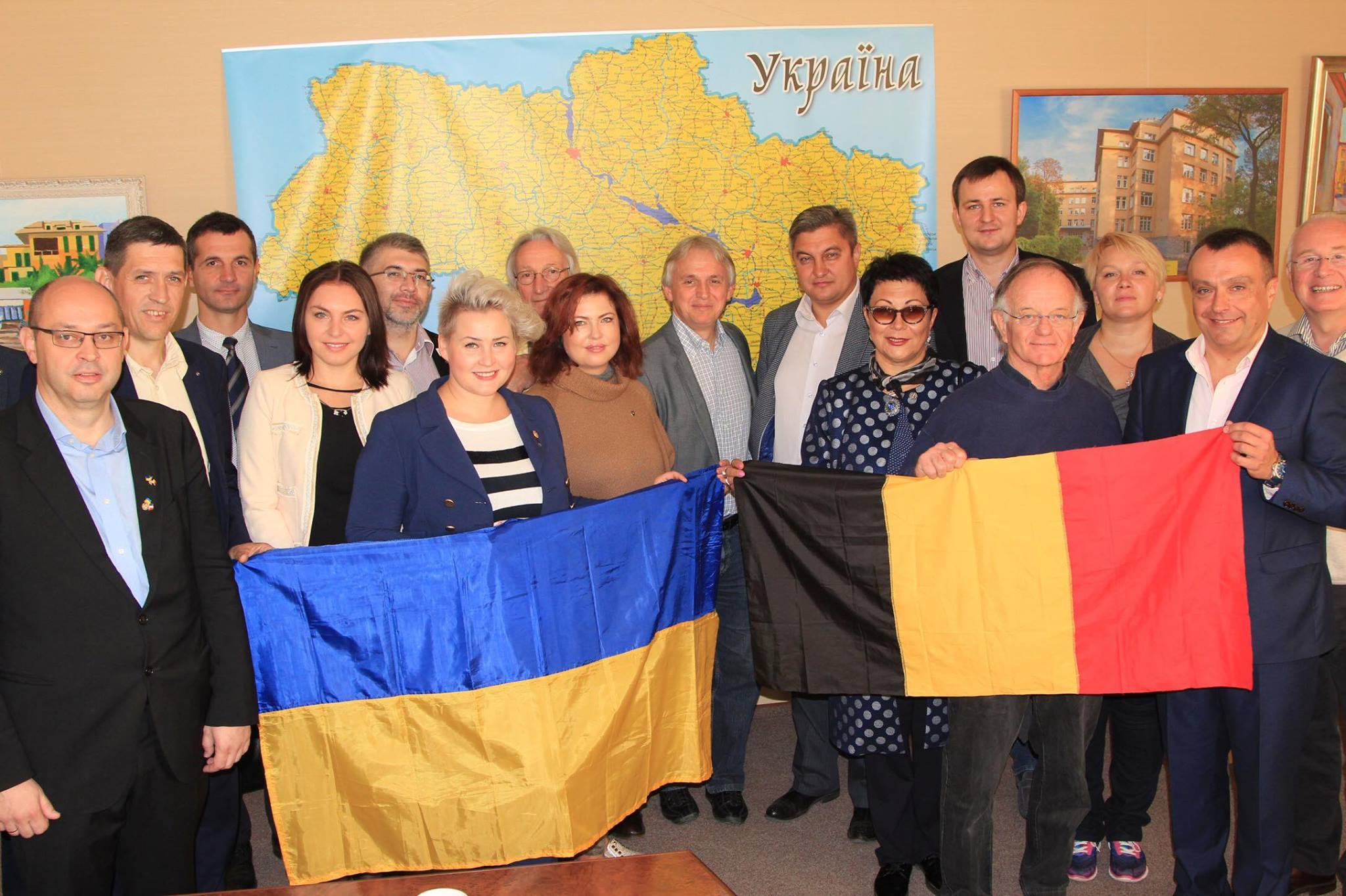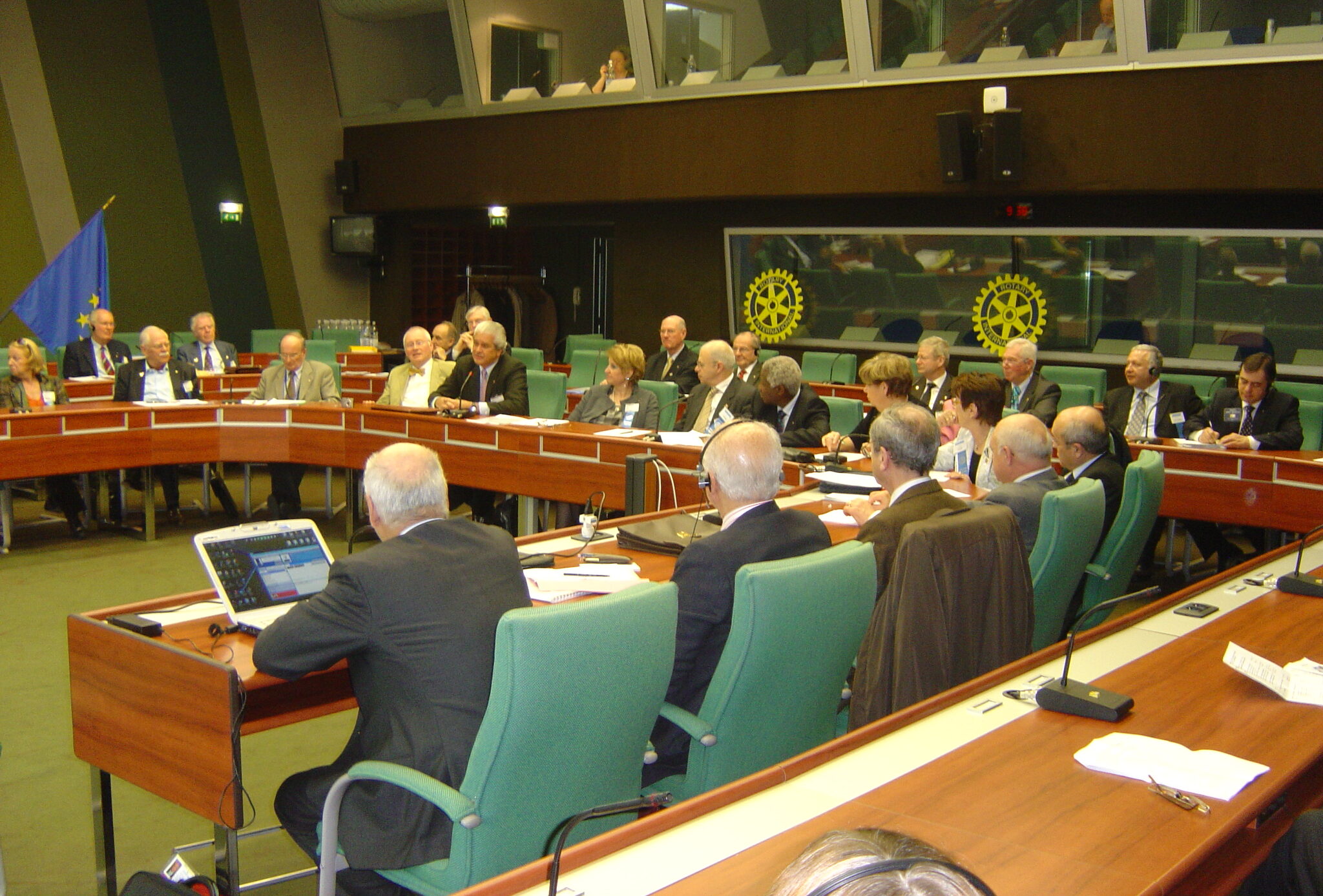 The International Spirit of ICCs
 Although the scope of activities conducted by ICCs reflect that of Rotarians, Rotaractors and Rotary International, ICCs illustrate the international character of our organization:
They create a virtual embassy in other countries.
They offer a natural forum for dialogue between different cultures.
They provide concrete assistance to communities.
ICCs are fulfilling one of the greatest roles Rotarians and Rotaractors can play: to be ambassadors of peace with an openness to the beliefs of others.
"From an international standpoint, Rotarians can make themselves the connecting link between nations."
Establishing an Intercountry Committee
Intercountry Committees can be national or sub-national relationships between two or more countries. National intercountry committees require the consensus of all districts in a country. Sub-national intercountry committees require the consensus of all districts participating in the relationship.
Interested Rotarians in each country should form a planning committee to establish an Intercountry Committee. The responsibilities of the planning committee include obtaining approval to organize an Intercountry Committee from each district's governor, electing an Intercountry Committee chair to lead the relationship, identifying potential projects, and activities for the ICC participants to undertake, and organizing a planning meeting. The name of an intercountry committee shall be taken from the names of the participating countries and or participating districts.
The founders of a futur ICC between two or more countries must create a national section that is tied to their respective countries and districts. Both sections are autonomous and shall meet at a general meeting at least once a year (physically or by using virtual communication tools). The sections are encouraged to maintain close relations, exchange directories and regional publications, keep each other informed of relevant Rotary events in the other country and inform their regional magazines.
The two or more sections form the ICC. While we are certainly all working toward goodwill among peoples in each of our corners of the world, it is when two (or more) teams (one in each country) come together to achieve this goal that it becomes a genuine mission.
Intercountry Committees must abide by the rules governing organizations in their country and shall have officers including a section chair, secretary, and treasurer. The section chair should serve for three years while the other leaders should rotate on an annual basis.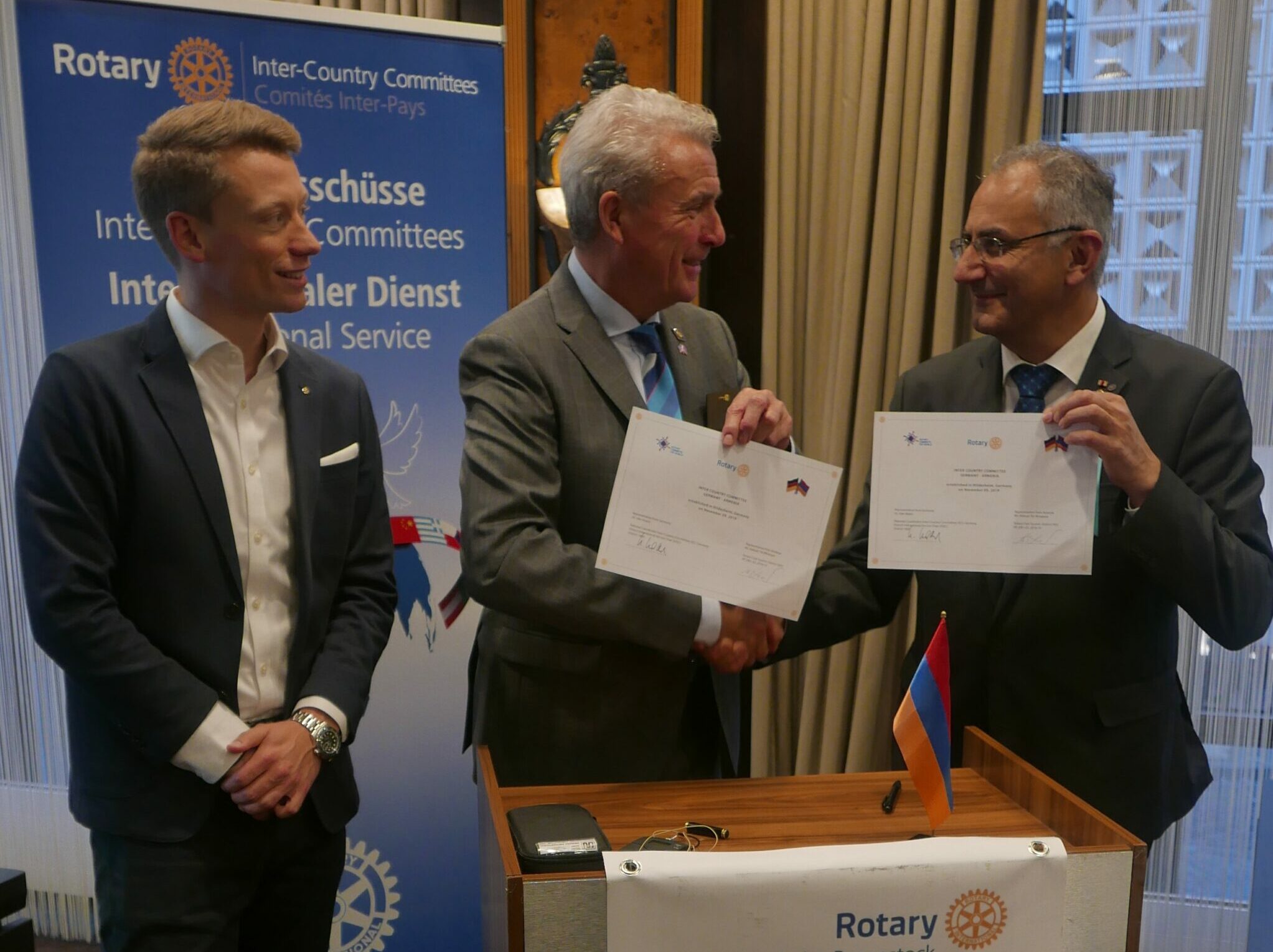 Intercountry Executive Council Newsletters
Click on the following items to view and download the Newsletters of the Rotary Inter-Country Committees Executive Council:
– ICC Newsletter No. 1 (English)
– Bulletin des CIP n° 1 (French)
– Boletín de los CIP n. 1 (Spanish)