The charter ceremony of the new InterCountry Committee between Philippines and Taiwan took place on Wednesday 24th February 2021 at the Okada Manila Resort in Metro Manila, Philippines.
Many persons attended the ceremony, under the witness of PRIP Gary Huang, PRID Guiller Tumangan, PRID Raffy Garcia III and Michael Su, the Ambassador of Taiwan. The ICC agreement signing was accomplished with all 10 Rotary districts of Philippines and all 12 districts of Taiwan.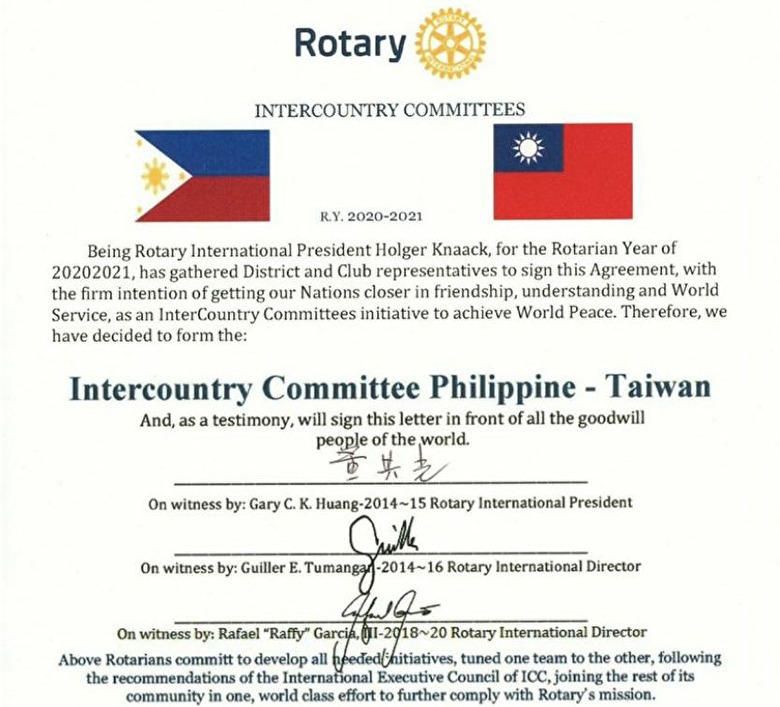 https://www.facebook.com/watch/?v=491259015216138
https://www.facebook.com/rotaryiccphilippines/videos/829574004317513/?so=watchlist&rv=video_home_www_playlist_video_list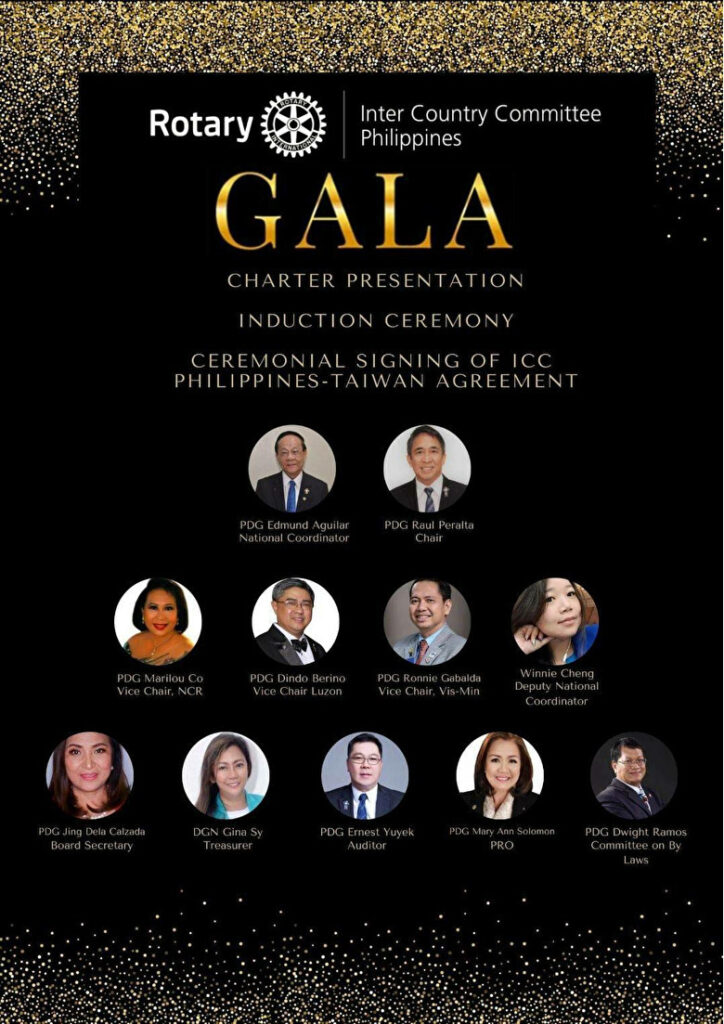 Congratulations to the ICC Section Chair Philippines-Taiwan Raul Peralta (R.C. Freeport Zone Subic Bay, D-3790) and the ICC Section Chair Taiwan-Philippines Jenn-Pan Horng (R.C. Taipei West Town, D-3482).
Many thanks to Edmond Aguilar, ICC National Coordinator for Philippines, and Dolly Meng-Ling Tu, ICC National Coordinator for Taiwan.