On the evening of 20th December 2020, I had the chance to take part in the charter ceremony of the ICC between Great Britain & Ireland and Germany.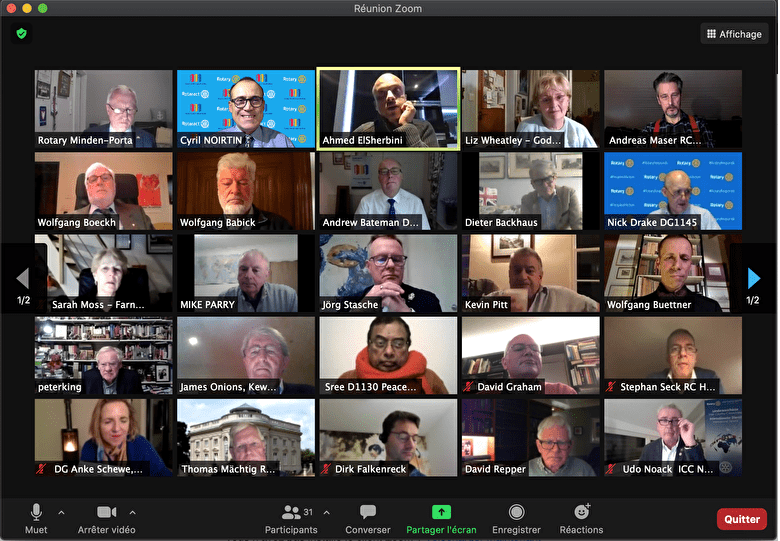 Reaching across borders to promote peace, international understanding and goodwill are an integral part of Rotary's message and its fourth Avenue of Service. Rotarians have put this philosophy into practice through the development of Intercountry committees.
ICCs are building bridges of friendship and cooperation and with their simple structure and flexibility they are extending Rotary Services and its contribution toward peace.
This is why, I am always very happy when a new ICC is chartered.
But this one, an ICC between Great Britain and Ireland and Germany is an iconic one.
Because, it is at the convention of Edimburg in 1921 that Rotarians passed a resolution calling for, among other things, the need to promote international understanding, goodwill and Peace.
And Because, it is within this framework that in 1950 the first Intercountry Committee was created between Germany and France.
Congratulations to the Sections chairmen: Wolfgang Buettner and Hans-Ulrich Mehlmann and many thanks to James Onions, ICC National Coordinator for GB&I and Udo Noack, ICC National Coordinator for Germany and their teams.